Address
Kornblumenweg
16348 Wandlitz – OT Basdorf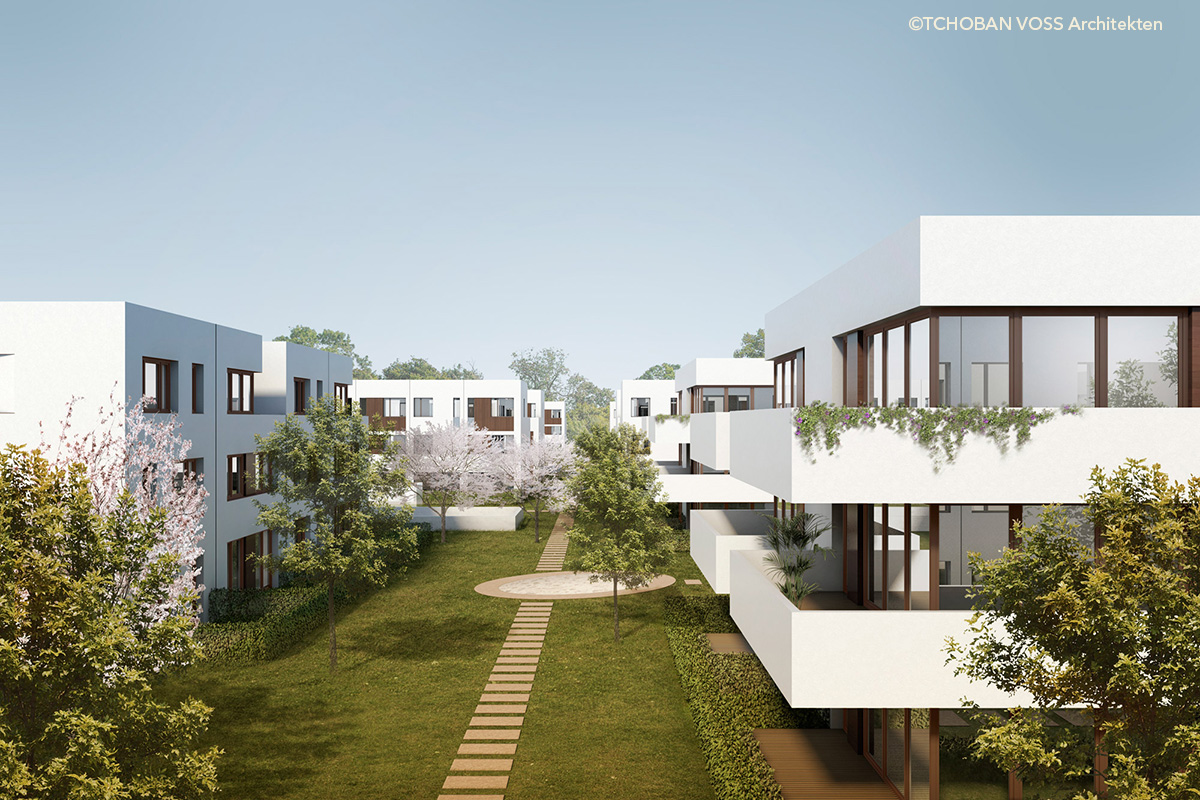 Facts
162 residential units
Living space: app. ca. 50 m² – 140 m²
Units with 2 to 5 rooms
Total floor area: 13.558 m²
Total parking souterrain: 4.135 m²
Land area: 18.563 m²
Services
Project development with 20 buildings and 2 parking souterrains
Flats, maisonettes, garden houses
Project management and construction
Architects: Tchoban Voss
Project
With the architects Tchoban Voss and the landscape architects Nolte Gehrke, we have developed a residential area that is tailored to the different needs of people, nature and the neighborhood. Parking souterrains ensure a car-free area. The paths and squares between the houses create space for encounters and communication.
We are developing a new home for 550 people on a part of the site of the former police college. 162 new residential units are being created for Basdorf: garden houses with three floors, condominiums as floor units or maisonettes and rental apartments.
More information will soon be available on the project website.